Xingrui Xu: Removing Mountains

SITE Sharp Gallery
Chicago, USA

Oct 19-Nov 26, 2022
Curator: Yunyao Que


This exhibition presents
Xingrui Xu
's bold attempts to transform clay into various forms: a mountain composed of numerous curving columns, vivid Buddha heads with deep cracks, and ceramic paintings of abstract landscapes.
Xu's idea derives from an ancient fable about an elderly man who firmly believes that he and his descendants can remove two mountains through endless daily efforts. Likewise, the artist encounters the force of nature during his interaction with the earthy material. Xu has started an arduous journey to use ceramics to interpret and understand the world.
Photos by Verónica Rosas


Curatorial Statement


Exhibition Brochure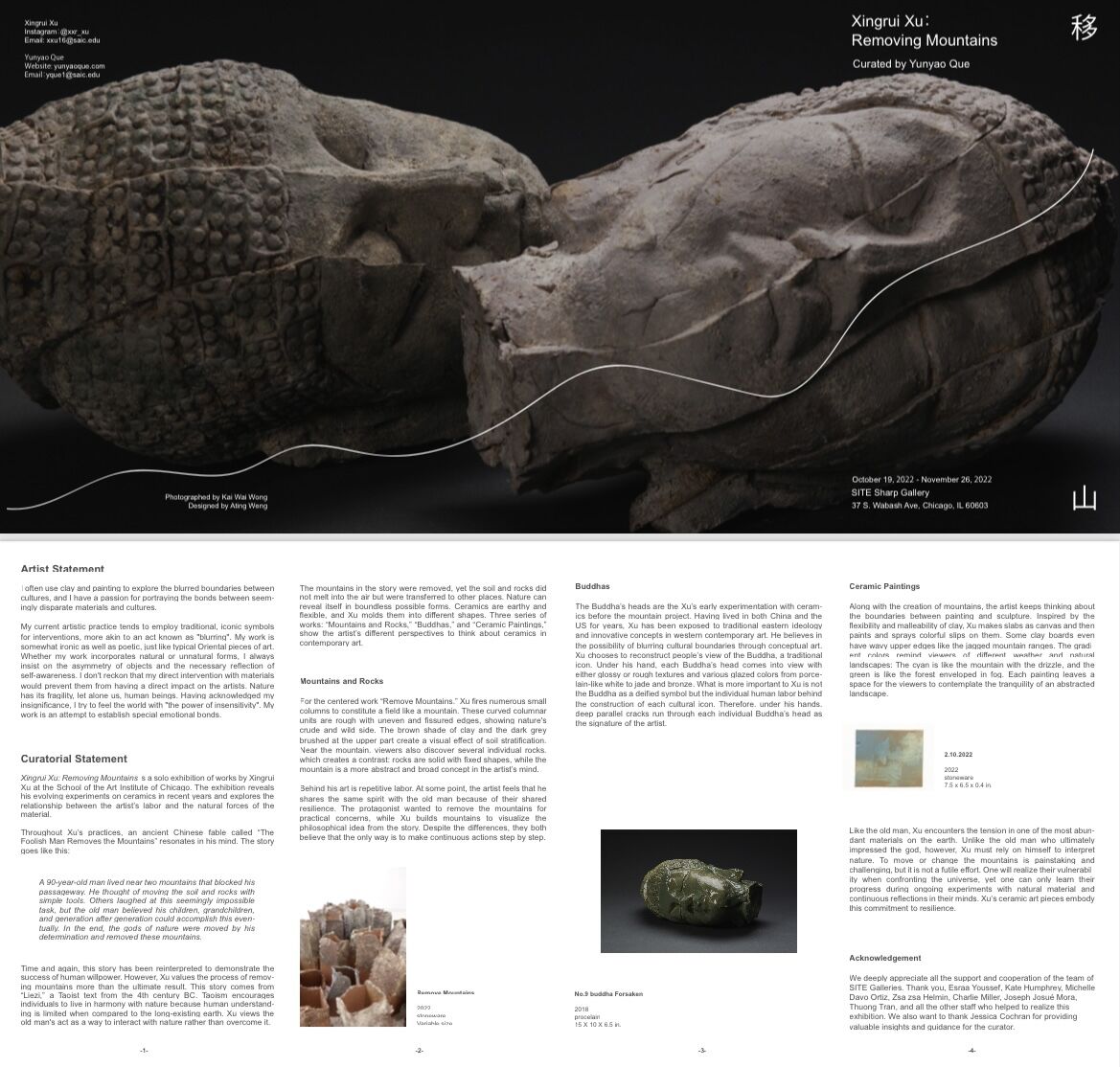 Designed by PrintED Studio


Installation video



Filmed by Mihye Kang


Acknowledgement

We deeply appreciate all the support and cooperation of the team of SITE Galleries. Thank you, Esraa Youssef, Kate Humphrey, Michelle Davo Ortiz, Zsa zsa Helmin, Charlie Miller, Joseph Josué Mora, Thuong Tran, and all the other staff who helped to realize this exhibition. We also want to thank Jessica Cochran for providing valuable insights and guidance for the curator.